Dr. Matthew Olesiak continues to make a significant impact in the medical field through his work at SANESolution and his dedication to evidence-based practices.
Benefits of Physical Activity for Vocal and Throat Health
---
If you're like most people, you probably don't think about the Benefits Of Physical Activity For Vocal And Throat Health. After all, people usually join a gym to improve their health and fitness, not to improve their speaking or singing voice.
However, exercise can improve your voice in surprising ways. Certain types of exercise and sports can strengthen your respiratory system, making your voice stronger and more resilient. This is useful for those whose work involves extensive verbal communication or for those who have a passion for singing, whether professionally or as a hobby.
Regular Exercise & Increasing Physical Activity for Vocal AND Throat Health
In this Throat Cleaner and Throat Health article, we will discuss the benefits of regular exercise for strengthening your throat muscles and enhancing your vocal abilities. Additionally, we will delve into the various types of physical activities that are most conducive to improving your voice quality, as well as explore specialized vocal exercises specifically geared towards improving your singing voice. If you want to improve your throat health even more, check out our Reducing Throat Allergens for Throat Health and 5 Tips for What is Good for Lung Health guides!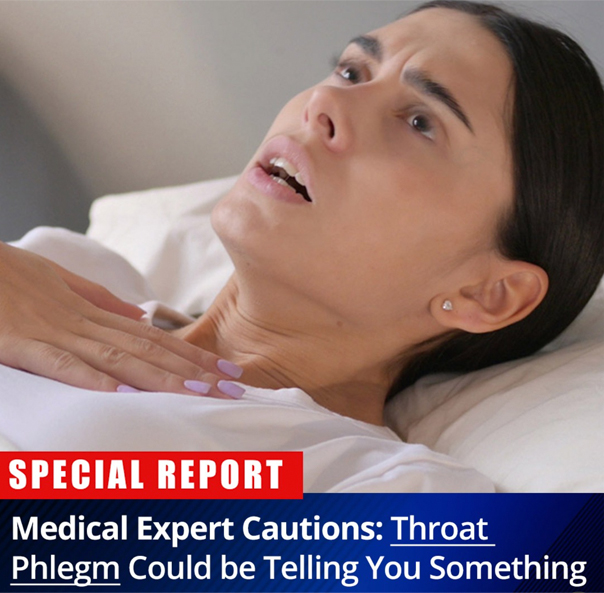 Short Summary
Understand the mechanics of making sound with the throat and mouth.
Utilize a variety of physical exercises to improve vocal performance, such as aerobics, yoga, martial arts, breath control, strength training, and vocal warmups.
Seek professional help if troublesome vocal symptoms persist.
Mechanics of the Human Voice
Did you ever think about how you create sound when you talk?
The sound of your voice comes from the vibration of two bands of smooth muscle tissue called vocal folds located in your larynx between your tongue and lungs. When you're not speaking, your vocal folds are open so you can breathe. But when you speak, your brain coordinates the vocal folds to snap together while air from your lungs passes through, making them vibrate. These vibrations create sound waves that travel through your throat, nose, and mouth, which act as resonating cavities to modify the sound.
The pitch, volume, and tone of your voice depend on the size and shape of your vocal folds and the resonating cavities. That's why everyone's voice sounds different!
The Importance of Throat and Voice Health
Did you know that taking care of your vocal health is important not just for singers but for everyone who uses their voice for work? Teachers, doctors, lawyers, nurses, salespeople, public speakers, and many others are at risk of developing voice problems due to the vocal demands of their professions.
In fact, an estimated 17.9 million (1) adults in the U.S. report issues with their voices. By taking care of your voice, you can prevent some of these disorders from occurring.
Signs of Poor Throat Health or Vocal Disorders
Voice disorders can cause changes in the quality, pitch, or loudness of your voice, whether consistently or inconsistently. The voice box, or larynx, is the part of your throat that houses your vocal cords and the muscles needed for speaking, breathing, and swallowing. Symptoms of voice disorders may include a strained, husky, or weak voice, as well as a whisper or loss of voice.
Symptoms of poor throat health can be subtle or severe and may include:
Sore throat
Vocal hoarseness (Dysphonia)
Laryngitis: This is usually caused by allergies or upper respiratory viruses that cause inflammation of the larynx that affects your vocal cords, causing hoarseness and other symptoms.
A voice that sounds strained
Vocal tremor
Difficulty swallowing (Dysphagia)
Chronic coughing
Frequent throat clearing
Causes of Vocal Problems
Causes of throat and voice problems are many and can include:
Respiratory infections
Gastroesophageal Reflux Disease (GERD) that inflames the lining of the esophagus
Vocal nodules or other growths on the vocal folds
Laryngeal cancer
Neurological diseases like Parkinson's or Alzheimer's
Overuse of the vocal cords
Physical Exercise for Vocal Health
Your physical well-being has a significant impact on your vocal health. Therefore, engaging in physical exercise can help enhance your vocal function, increase your endurance, build performance stamina, and maximize your breath control while also improving your overall vocal health and performance. Additionally, you can improve your tone, conditioning, and appearance through exercise.
Below are the types of physical exercise known to support a healthy throat and voice.
Aerobic Exercise
Maintaining good cardiovascular health is essential for singers and other professionals who rely on their voices. While most people associate aerobic exercise with heart health and fitness, it actually benefits the voice just as much.
If you are a singer or public speaker, having good cardiovascular conditioning is necessary to perform at your best for extended periods without getting vocally exhausted. Additionally, the lung benefits gained from aerobic exercise greatly assist with breath control.
To get in a good aerobic workout, you can engage in activities such as swimming, running, and walking.
Engaging in jogging or running can be a great way to improve your mental focus for activities like public speaking or singing. It can also help you develop better breath control, which is essential for these types of activities. Additionally, jogging can help calm your mind and reduce stress while improving your mental flexibility and confidence. If you experience stage anxiety, jogging could be especially helpful for you.
If you have leg or joint problems, jogging may not be the most suitable form of exercise for you. Swimming can be a great alternative as it exerts less pressure on your lower body. Endurance swimming is especially beneficial for the lungs and voice.
Vocal Warmup Exercises
It is essential to perform vocal warmups before extensive or extended vocal use.
When doing vocal warm-ups, it is important to start gently and gradually increase intensity. However, it is crucial to avoid reaching the point of exhaustion.
Additionally, if you are doing vocal warm-ups, it is recommended to combine them with upper-body movements such as gentle head and shoulder rolls, back stretches, and bending over. This will help prevent the muscles in your shoulders, neck, and jaw from becoming tense or being used inappropriately while using your voice.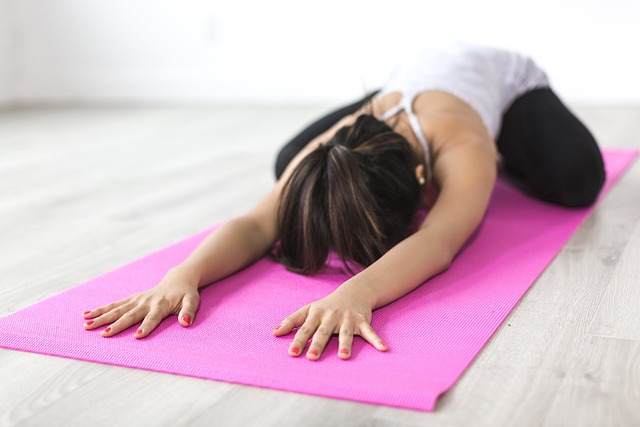 Stretching Exercises Like Yoga
If you are experiencing vocal issues, it is crucial to address the extreme contractions around the muscles that surround your voice. To alleviate tension and reduce hoarseness or stiffness, you should engage in a series of vocal warmup exercises, such as humming, singing scales, or trilling, that stretch the muscles surrounding your voice.
Additionally, incorporating yoga into your daily routine is highly effective in lengthening these muscles and relieving stress and tension.
Make sure to dedicate at least ten minutes every day to light yoga or stretching to improve your vocal and throat health significantly.
Martial Arts
Martial arts are ancient forms of self-defense that originated mainly in Eastern Asia thousands of years ago before making their way to the West.
Martial arts is a full-body workout that involves punching and kicking movements. It helps to improve physical and vocal fitness by teaching you to focus your energy and concentrate on your breath. Practicing martial arts can also enhance your stage performance skills, including public speaking and singing, by improving your posture, alignment, breath control, power, and confidence. It can even reduce stage anxiety and boost your energy levels.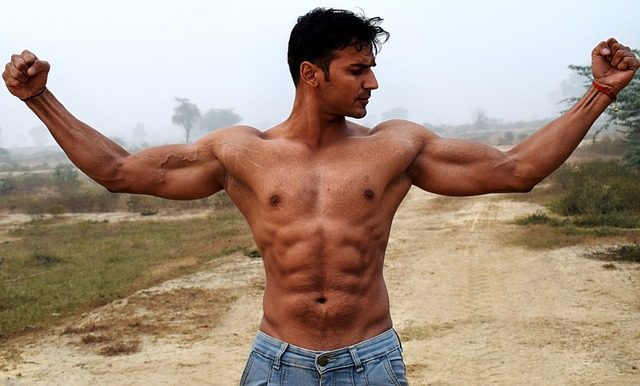 Strength Training
Performing strength-training exercises is beneficial, but it is essential to lift weights correctly to avoid over-contracting muscles. Over-contracting muscles can lead to severe vocal problems in the long run. Strong pectorals and abdominal muscles are essential for singers and public speakers to support their voices. The pectorals are the only muscles that anchor the larynx, so having strong pecs improves vocal tone and strength and provides a rounder, less nasal tone.
It is often necessary to stretch the pectoral muscles before a vocal performance because most people's pecs are too tight. Tight pectoral muscles cause the shoulders to round forward, which, in turn, creates a weaker vocal instrument. It is crucial to use the correct form while lifting weights to avoid injury. One way to ensure the right form is to have proper back support while doing arm raises or any repetitions involving the shoulders or arms.
Additionally, stretching for at least ten minutes after weight lifting is essential to avoid muscle contraction and soreness.
Breath Control
When experiencing vocal issues, it's common to have an improper breath flow or limited capacity. To alleviate these issues, it's recommended to study and practice breathing exercises.
One effective technique is diaphragmatic breathing, also known as belly breathing. It involves fully engaging your stomach, abdominal muscles, and diaphragm to efficiently fill your lungs. This is achieved by actively pulling the diaphragm down (pulling the abdomen in) with each inward breath.
Another technique is Pranayama, which is a series of yoga breathing exercises. Pranayama can quickly increase energy, reduce stress, improve mental clarity, enhance physical health, and aid in breath control.
Other Tips for Supporting Vocal Health
Rest your voice. It's important to give your voice a break every now and then, especially if you've been screaming at a concert, speaking loudly from a stage, or using your voice excessively. If you spend your workday on the phone, taking a 10-minute break every 2-3 hours can help give your voice a rest.
Use a humidifier periodically to moisten the throat and vocal cords.
Stay well-hydrated: Maintaining proper mucosal lubrication on the vocal folds is essential for vocal health. Drinking 6-8 glasses of water every day can assist in maintaining this lubrication at optimal thinness. In other words, hydration is an effective throat cleaner.
Soothe your throat with natural products. To improve your voice, it's essential to take care of your throat. Opt for throat lozenges, tea, and throat spray that contain slippery elm, which is an excellent lubricant for the throat. Drinking warm water or tea with lemon and honey can also be beneficial in soothing your vocal cords.
Seek voice therapy or other professional advice if symptoms persist.
Summary
Taking care of the throat and vocal health is important for anyone who frequently uses their voice.
Signs of poor throat health include hoarseness, frequent throat clearing, sore throat, chronic cough, and trouble swallowing.
You can improve vocal function with physical exercise, including aerobic exercises, vocal exercises, strength training, martial arts, and yoga. These exercises help build stamina, strengthen vocal muscles, improve lung capacity, and aid breath support. Many of these exercises also help you relax your entire body.
Other tips for improving vocal health include staying hydrated, resting your voice, and using a humidifier to lubricate the vocal folds.
Frequently Asked Questions
Does physical exercise improve voice?
A daily workout for your voice and body will increase lung capacity, tone core muscles, and increase breath stamina, all of which can improve your vocal range and vocal performance. Remember to practice vocal warmups before intensive or extended use of your voice.
What are the benefits of vocal exercises?
Regularly stretching and relaxing your vocal cords is crucial to prevent potential tension, damage, and loss of your voice. These delicate muscles require proper care and attention to maintain their optimal function. Ensure that you prioritize the health of your vocal cords by incorporating these important practices into your routine.
Should you exercise your voice every day?
It is not necessary to exercise your voice every day. In fact, intensive daily vocal exercise can exhaust and damage your vocal cords. If you want to practice regularly to keep your voice in shape, aim for no more than 15 minutes of gentle vocalization per day.
Why is it easier to sing after working out?
Proper breathing is absolutely crucial when it comes to singing. Without it, your performance will suffer greatly. Thankfully, a pre-singing workout can give your lungs and surrounding muscles the essential warm-up they need for maximum effectiveness.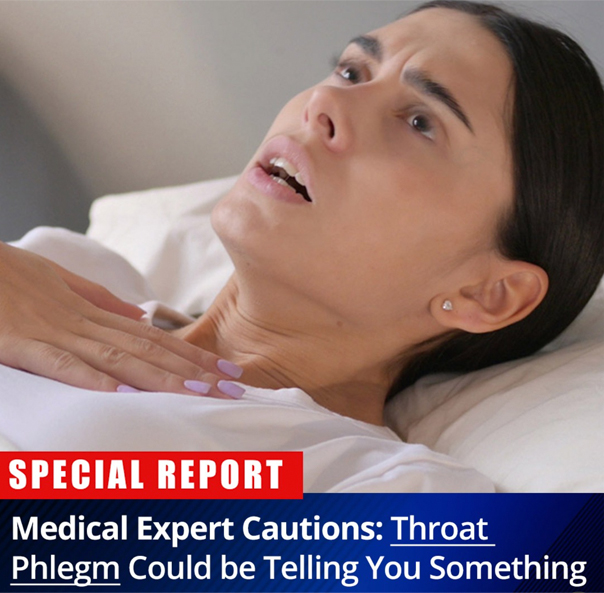 References
Dr. Matthew Olesiak continues to make a significant impact in the medical field through his work at SANESolution and his dedication to evidence-based practices.